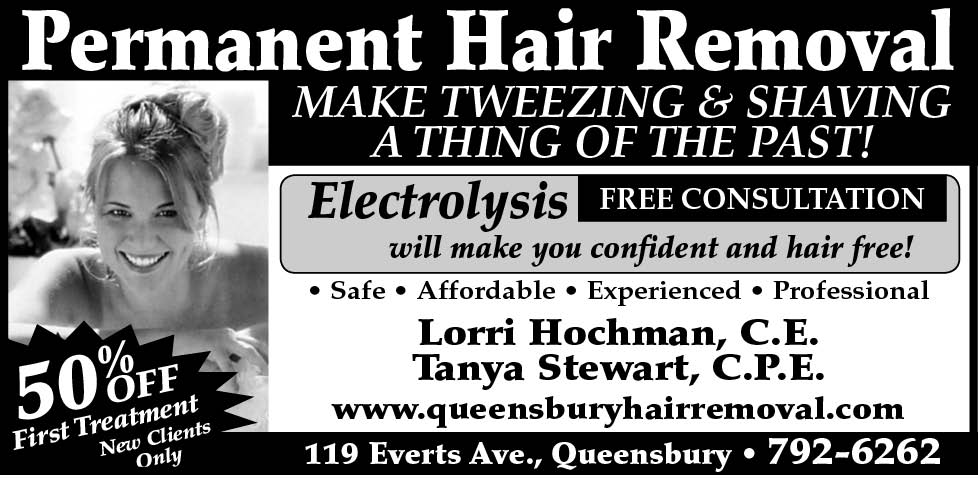 Lorri Hochman Hair Removal in Queensbury, New York
Electrolysis is the perfect solution to permanently remove your hair.
Lorri Hochman is a certified electrologist who has been providing permanent hair removal since 1981. She is a professional and caring technician who is respectful of your needs. Excess hair can make many people self conscious and our staff understands this.
In a world where everyone has a busy schedule, we do our best to keep you running on time. You are treated in a professional and comfortable atmosphere, and your privacy is respected. With more than 30 years in the field of electrology, you can be certain that we will work hard to satisfy your hair removal needs.
Special Offer
Free Consultation & 50% Off
50% off First Treatment
New Clients Only
Print Coupon
Electrolysis - Hair Removal
Electrolysis is the ONLY method or Permanent Hair Removal recognized by the American Medical Association and approved by the FDA.
Learn More
Schedule an Appointment
Phones Answered 24 Hours:
(518) 792-6262

Early Morning & Evening Appointments Available